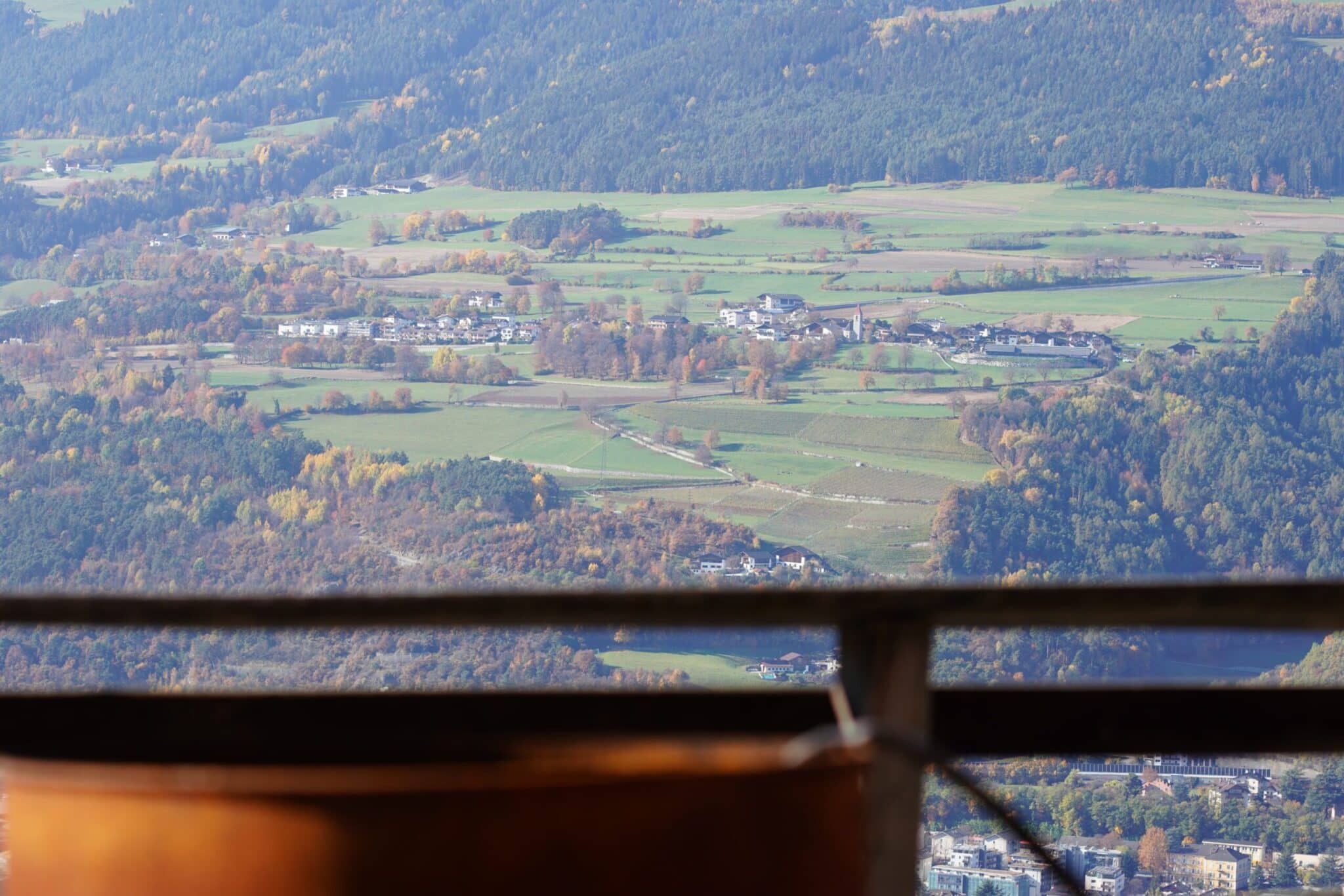 Our farm is the perfect starting point to explore the surrounding landscape and the small villages by foot and bike.
Hiking Highlights:
Starting from our farm the circular path no. 6 leads directly to St. Leonhard from where you can follow the path no. 12 to St. Andrä/S. Andrea. From here, it leads back to Karnol/Carnedo. The rustic church of Karnol/Carnedo directly above the Gebreitnerhof is worth a visit offering a unique panoramic view of Brixen/Bressanone and the Eisack/Isarco valley.
From St. Andrä/S. Andrea you can also follow the path no. 12 further to Mellaun/Meluno, Klerant/Cleran and Milland/Millan, from where you can stroll along the Karlspromenade and follow the circular path no. 6 back up to the Gebreitnerhof (https://www.hiwio.com/de/Artikel/Brixen-Karnol-St-Andr%C3%A4-Wanderung-225)
The "Kestenweg" from Klausen to Barbian is a must for all passionate hikers during spring, late summer or early autumn. (https://www.hiwio.com/de/Artikel/Von-Klausen-nach-Barbian-auf-dem-Keschtnweg-150)
In close range of our little paradise are the Plose hiking area with various outdoor activities, the Lüsner- and the Rodeneckeralm, the Würzjoch's Peitlerkofel and the Villnösstal with the Geisler mountains and an adventurous nature park.
The small but picturesque town of Brixen can be reached by car in less than 15 minutes. Its winding alleys, the characteristic arcades and numerous culinary delights are well worth a visit. Due to its central location, every corner of South Tyrol is easily accessible from Brixen – whether by bus, train or car.
For further hiking opportunities click here: