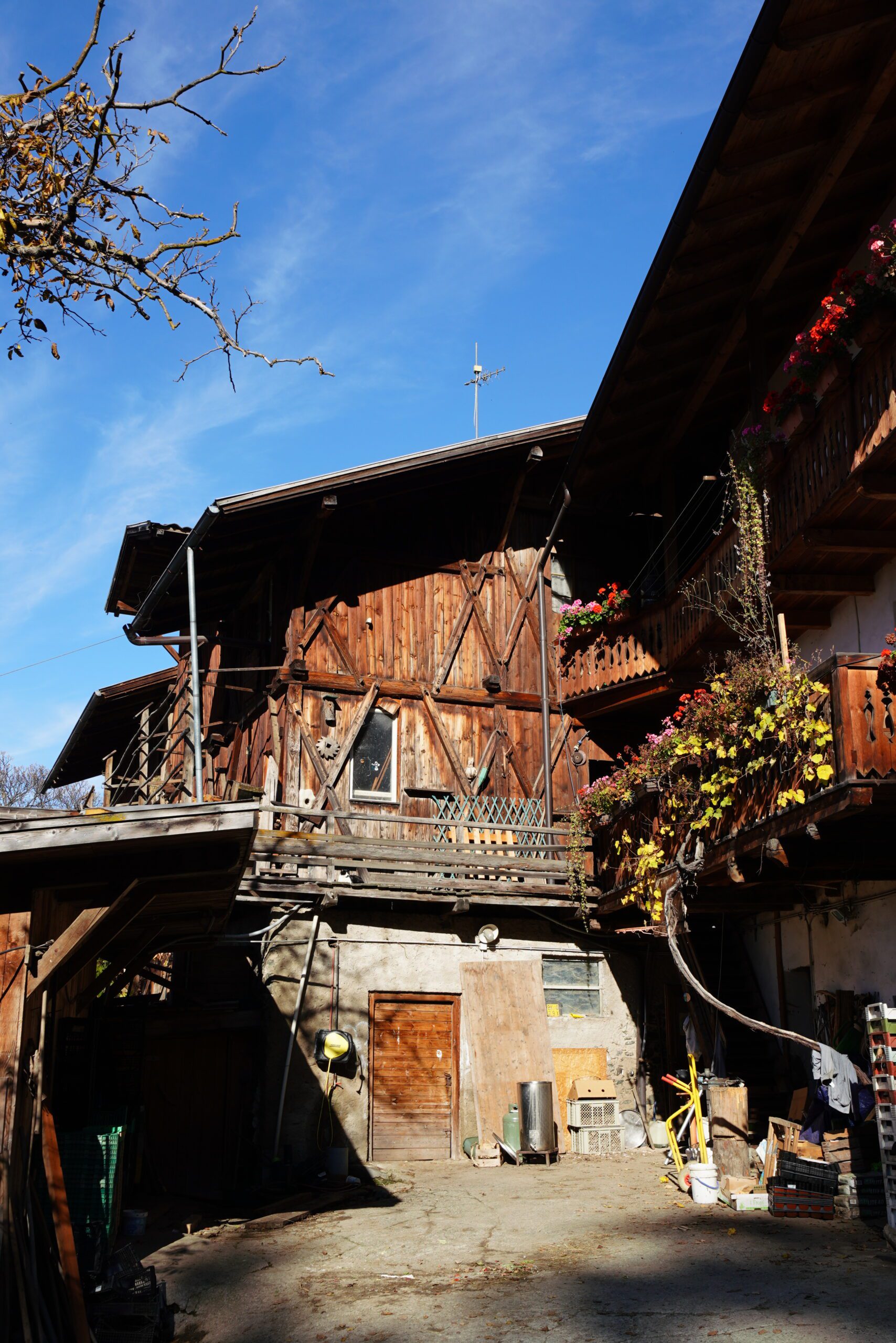 The Gebreitnerhof is a traditional mountain farm with a rich history. The name "Gebroatner" comes from the South meaning "plateau". We are the Rott/Amplatz family and have been maintaining the "Gebreitnerhof" for five generations and the next generation is happy to continue.
For over 20 years we have been growing our crops organically. Despite the difficult start we were able to gradually build a small market. Initially our supplies, such as vegetables, fruit, eggs and milk went to customers in and around Brixen initializing our way to direct sales at the farmer's market. Especially during the last years, the demand for seasonal, regional and organic products grew stronger and as pioneers from the very beginning we sell our goods weekly at the farmer's markets all over South Tyrol (Brixen/Bressanone, Bozen/Bolzano and St. Ulrich in Gröden/Ortisei in Val Gardena). We are proud to offer our home-grown fruits and vegetables, as well as some juices, jams and pickled vegetables.
Since the beginning of November 2020, we are keen on welcoming our guests to three newly built holiday residences. The wooden and stone courtyard complex includes three cozy holiday apartments and a capacious farm shop.
That's all for now, we hope you got a better glimpse of our little world and we are looking forward to your stay.